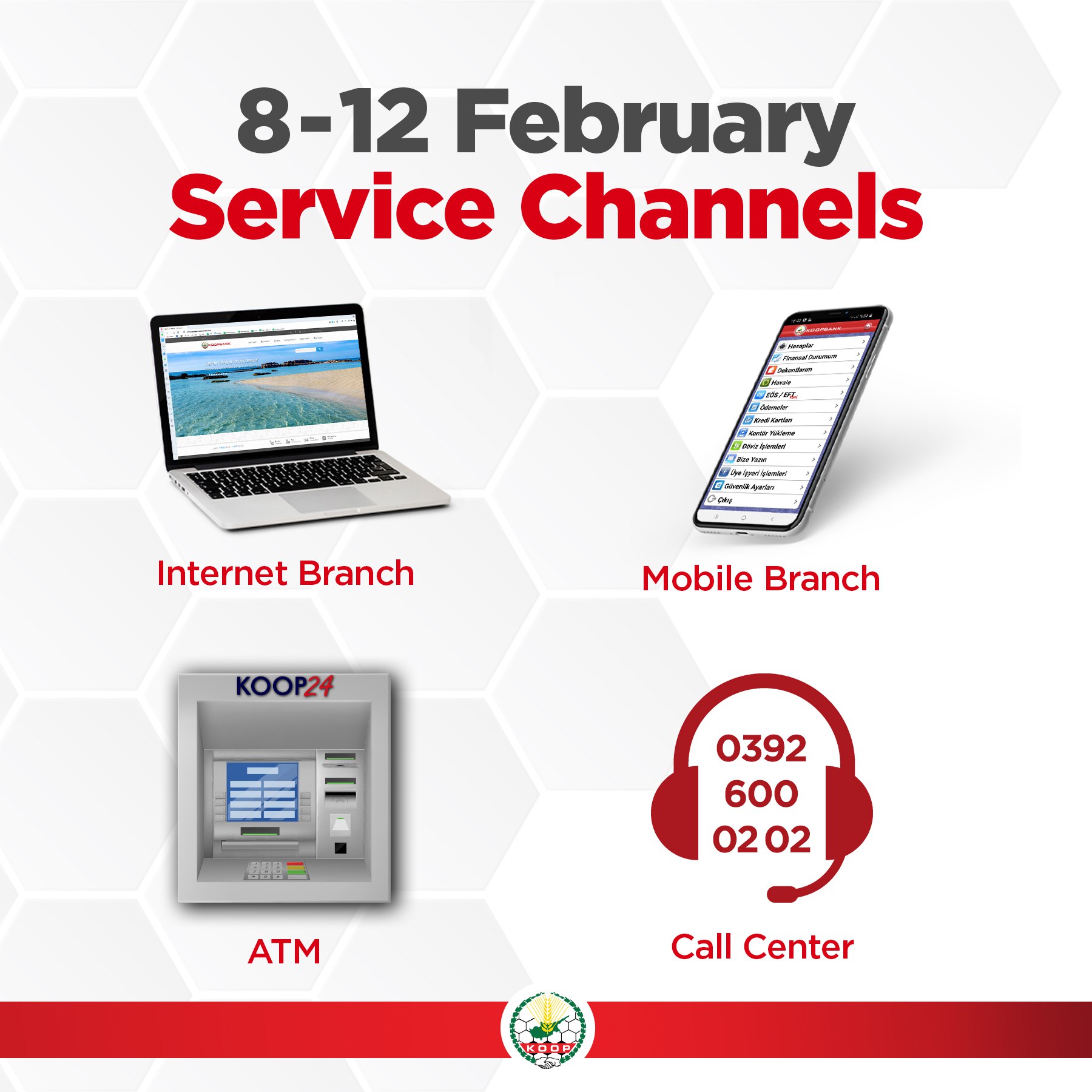 In accordance with the "Bank Holiday" decision taken by the Council of Ministers, our branches will be closed between 8 and 12 February 2021, Monday through Friday. During this period you can use all our digital channels.
For your cash needs, you can also use all ATMs belonging to other banks. There will be no fee for cash withdrawals made with your Koop24 debit cards on other banks' ATMs.
Please prefer to use the ATM nearest to you.
Our Call Center 03926000202 will be at your service as usual during this period.
Stay at home, stay healthy.
---
During the period of 6-14 February, we will cover the cash withdrawal fee for transactions made with Koop24 and other coop debit cards on any ATM belonging to other banks.
---
Scroll
KOOPBANK ATM Listesi
ATM LİSTESİ 123
×
Register now
---
I'm a small Introtext for the Register Module, I can be set in the Backend of the Joomla WS-Register Module.
---
×