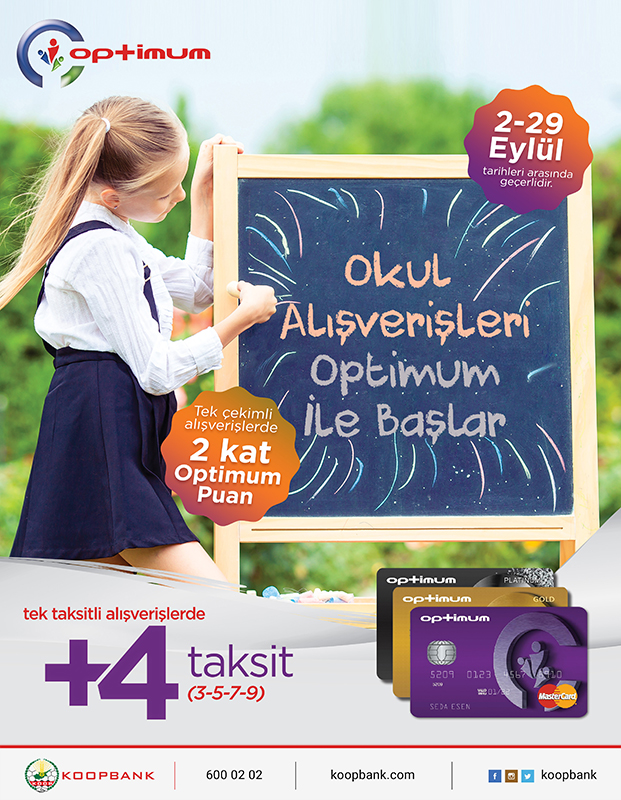 Kampanya 2-29 Eylül tarihleri arsında geçerlidir. OptimumCard kullanıcıları, Optimum Pos cihazlarından kitap, kırtasiye, okul malzemesi, giyim, ve ayakkabı sektörlerinde yapacakları Tek Taksitli (3,5,7,9) alışverişlerde +4 taksit fırsatından faydalanabilir. Kampanya kapsamında kart kullanıcıları Tek Ödemeli kitap ve kırtasiye alışverişlerinde 2 kat Optimum Puan kazanacaktır. Ticari amaçlı yapılan alışverişler ve İş Dünyası kartı ile yapılan harcamalar kampanya dahilinde değildir.
Scroll
KOOPBANK ATM Listesi
ATM LİSTESİ 123
×
Register now
---
I'm a small Introtext for the Register Module, I can be set in the Backend of the Joomla WS-Register Module.
---
×