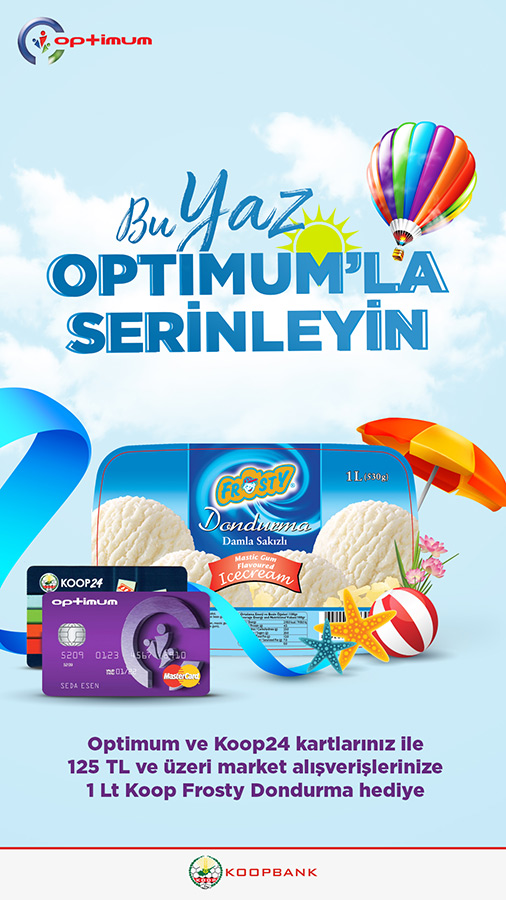 Kampanya 15 Haziran 2019'a kadar geçerlidir. Optimum ve Koop24 kartları ile market alışverişlerinde Optimum POS cihazlarından tek seferde 125 TL ve üzeri ödeme yapanlar işlem sliplerini markete alışveriş sırasında vererek bedelsiz olarak "1 litre Koop Frosty Dondurma" alabilecektir. Kampanyadan günde en fazla bir kez yararlanılabilir. Alışveriş yapılan markette "1 litre Koop Frosty Dondurma" bulunmaması durumunda, slipler muhafaza edilerek, Çağrı Merkezimiz aranıp kazanılan dondurmaların nereden temin edilebileceği öğrenilebilinir.
Scroll
KOOPBANK ATM Listesi
ATM LİSTESİ 123
×
Register now
---
I'm a small Introtext for the Register Module, I can be set in the Backend of the Joomla WS-Register Module.
---
×